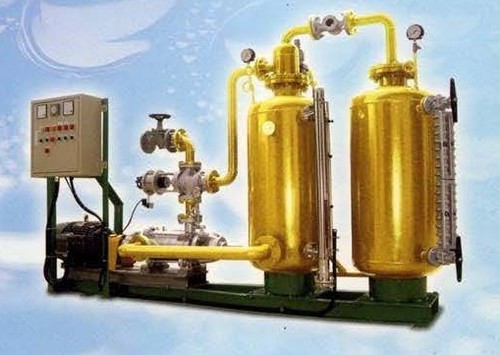 Condensate Recovery Device
Product Description
Details
Reduce the fuel cost of the steam boiler.
Reduce the boiler scale and save the cot of the boiler cleaning.
Improve the water quality in the boiler, can reduce the BLOW DOWN frequency, saving the energy loss.
Condensate water as the treated water, can reduce the root water treatment cost.
Decrease the temperature difference between the feeding water and water inside the boiler, steam quality more stabilize.
Provided the higher temperature water, avoid the furnace material defect due to the temperature difference.
Increase the boiler efficiency.
Contact Us
No. -124, Sec. - 2, Zhonghua Road., Tucheng Dist., New Taipei City, Northern Taiwan, 23673, Taiwan
Phone :+886222676196